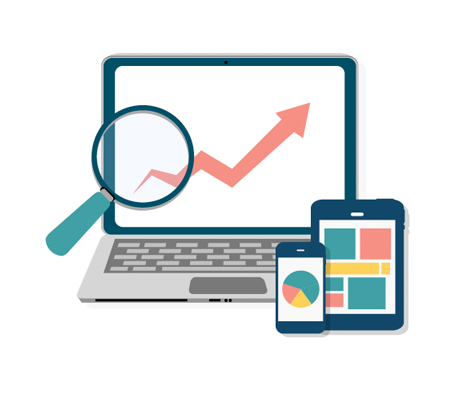 Reporting
Every charity retailer relies on the information that is fed back from their stores. This data is critical to the retail arm because from this information, key decisions are made at a strategic and tactical level. The most informed decisions are made with current commercial data, however many charities rely on aggregating data back from old fashioned EPoS systems or tills. And typically this takes time, for many it takes weeks.

With Cybertill all reporting is done in real time, so charities can see a live snapshot of what is happening across their retail estate. For many this helps to transform their retail business so it can become more proactive, as Commercial Director at Hospice in the Weald, Nick Farthing, explains. "The management accounts were published six weeks retrospectively. So trying to use that data to make commercial decisions within our shops was a real struggle for us. There is a complete turnaround now (since deploying Cybertill), we get sales data in real time, so we can see what's happening in our shops as it happens. That allows us to respond and plan in a much more flexible way and also to be much more dynamic which is what is important in retail."
Many other charities have commented on how real time reporting has helped transform their retail estate and how they have been able to take a proactive approach through identifying potential trends and issues immediately.
The management accounts were published six weeks retrospectively. So trying to use that data to make commercial decisions within our shops was a real struggle for us. There is a complete turnaround now, we get sales data in real time, so we can see what's happening in our shops as it happens
Nick Farthing, Commercial Director at Hospice in the Weald

Cybertill comes with a wide variety of reporting tools that allows charities to analyse all aspects of their retail business. These reports are easily broken down so they can focus on a single store, or selective or regional shops or universally across the entire estate. British Red Cross use the Cybertill charity EPoS system and the reporting tools help them make more informed decisions, as EPoS Manager, Mike Picken explains. "We were able to get rid of most of the paperwork at shop level.  All the basic information we need is now derived from the Cybertill system and it provides reports to drive the business forward."
As Cybertill is cloud based this means retail managers and heads of retail can access the system from anywhere and run reports so they can monitor the business even when they are not there, as Colin Wakefield, Head of Retail at St Barnabas and Chestnut Tree House Hospices explains. "I access it (Cybertill) all the time even if I am on the road or away at conferences. With the new store in Brighton, I was checking the store figures morning and afternoon no matter where I was. I can look at the sales figures, especially with new shops, to check everything is ok."