Charity Retail Systems for National Charities
Many national charities see themselves primarily as high street multiple retailers rather than charity retailers. This is because their retail operations resemble their corporate counterparts rather than their charity cohorts. And to manage these complex operations national charities need a system akin to the multiples rather than other smaller charities. Cybertill has additional modules specifically for national charity retailers that can help them manage their supply chain such as warehousing and merchandising, as well front of house systems (such as EPoS, ecommerce and mail order) that are already in use by national retailers in the UK, as well as national charity retailers.
Cybertill's cloud based charity retail system helps give head office visibility of how their stores are performing in real time. They are also able to see stock levels across the estate, whether that is on donated or on bought-in goods. Cybertill automates many of the processes for national charities and drastically reduces the administrative burden on their stores at the same time.
Once British Red Cross had deployed Cybertill they found that they no longer had to rely on stores to feed information back, as EPoS Manager, Mike Picken explains. "We were able to get rid of most of the paperwork at shop level. All the basic information we need is now derived from the Cybertill system and it provides reports to drive the business forward."

British Red Cross
"We were able to get rid of most of the paperwork at shop level. All the basic information we need is now derived from the Cybertill system and it provides reports to drive the business forward."
Mike Picken, EPoS Manager, British Red Cross
Integrated EPoS and Ecommerce
Cybertill provides charity retailers with a true multi-channel retail system. It allows charities to sell online and in-store. Nationals can take a multi-channel approach and sell both donated and bought in goods online. The ecommerce system can be managed centrally but has the ability to allow stores to add rare or unusual items to the website. There is also a charity mail order module enabling charities to sell via catalogues to their supporter base.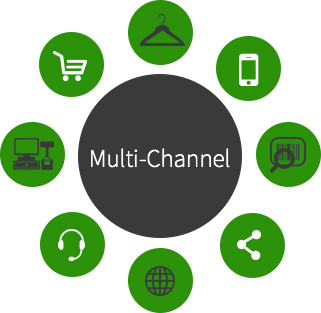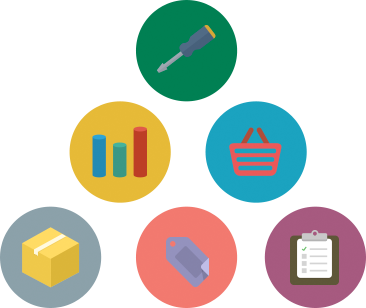 Cybertill is more than just 'front of house' systems like EPoS, ecommerce and mail order. We can provide retail supply chain modules that help charities with merchandising and warehousing. The merchandising module calculates replenishment levels of each and every store, this can be for donated as well as bought in goods.
Our warehousing module helps charities streamline their warehousing operations from storage, logistics, deliveries and more. With Cybertill charities can get instant information on how their entire retail operations are performing so they can match supply with demand in the right locations.

Gift Aid Software
Our best of breed charity retail system comes with the most effective gift aid software solutions. Cybertill's single scan gift aid (formerly called Advanced Gift Aid) solution is proven to help charities claim more gift aid revenues and it is also incredibly simple for shop staff to use.
As with all charities the nationals rely on their volunteers to help them run their stores. However nationals have many thousands of volunteers, which can become an administrative headache. Cybertill can also act as a communication tool. Charities can send instant messages to all users that will reach all volunteers. Charities can also easily select who each message needs to reach, whether that be store, region, role and so forth. British Red Cross utilise Cybertill to help further improve communication.
"Gone are the days of (store) isolation. The link between shops and head office is now excellent. That means we can launch an appeal within hours, not days, and be confident that every shop is aware of precisely what's going on."
Mike picken, EPoS Manager, British Red Cross
Mine your Big Data
With a large number of stores across their estate, often in many diverse locations, national charities need to be able to mine their big data effectively so they can make the most informed decisions. Cybertill can provide an ODBC server solution.
This is an additional server that mirrors a charity's every key stroke, this runs a fraction of a second behind Cybertill. The ODBC server allows a charity access to all the data they have in Cybertill but they can run their own bespoke reports from it in addition to all the reports already in Cybertill. It helps them get the information they need to run a successful national charity's retail operations.

Take Advantage of our Charity Retail Expertise
We have a huge amount of expertise in charity retail at Cybertill. We can share that knowledge and help charities optimise their revenues through the solutions we provide.

There are a wide range of service solutions we offer including: business analysts, training, software development, projects services, deployment and so much more. We have worked with over a hundred charity retailers supplying a wide range of services that have helped them deliver more funds for their respective causes.