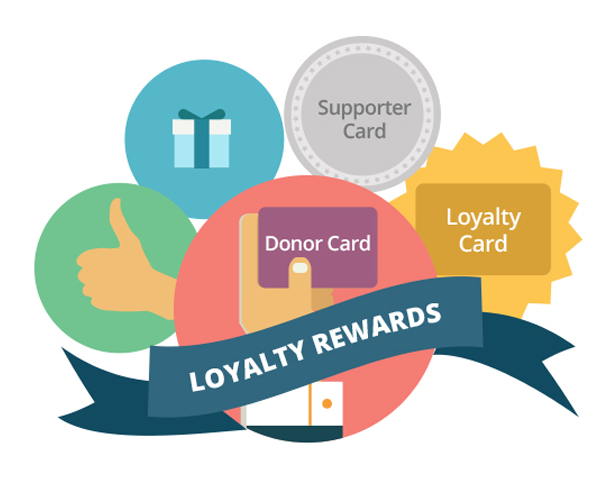 Donor or Supporter Loyalty Cards
Cybertill's Supporter Cards are proving to be phenomenally successful with over one million already issued to charities and hospices. These cards are multi-functional and are currently used as Supporter or Donor Cards, Loyalty Cards (with points automatically issued and redeemed), or Gift Cards.

Supporter or Donor Cards
Cybertill already makes processing transactions at point of sale simple and straight forward with staff simply scanning barcodes and taking payment. Donor Cards can make the process of taking donations of gift aided goods even easier. Charities can issue donor cards at point of sale. The donor simply completes the gift-aid declaration form when donating, if they have not done so already. The volunteer collects the donor's details, this can be done by typing the post code in Cybertill. They then scan the unique barcode on the back of the card against the donor's record. Every time the donor then donates goods they pass their card to the volunteer who scans it, this links the donated goods to the donor so when the goods are sold the charity can claim the gift aid.
This method of issuing donor cards can be done in a variety of ways, some charities send out donor cards to all donors on their database and ask them to register their card when they are next in store. As Cybertill is cloud based charities can issue donor cards at their own events, such as midnight walks and input peoples' details in Cybertill via a tablet and at the same time scan the unique barcode of the card into the person's record. As Cybertill is cloud based there is only one donor database that the charity shares, that means there is just one version of the truth and this helps eradicate duplicate records.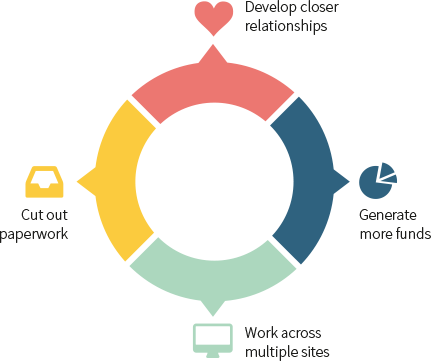 Benefits of Donor Cards
Cybertill's donor cards help cut out unnecessary paperwork, work across multiple sites, enable charities to develop closer relationships with donors and can generate more funds for the charity.
Loyalty Cards
In Cybertill you can create loyalty programmes and issue loyalty cards and fobs. Charities have started to create their own loyalty programmes because, as with high street retail, they face competition. Managed effectively they are a proven solution to help retailers to increase basket size, repeat shopper frequency and of course your bottom line. It can be configured as a straightforward points scheme, discount or reward based loyalty programme.
Gift Cards
Charities can also create gift cards by using Cybertill. As Cybertill is so flexible charities can either fix the value of cards, such as with £10 denominations, or leave the value open for the person purchasing the gift to decide, for example they may add £25 to a gift card. And the gift card can be redeemed in any of the charities stores, or online or over the phone, and they can use it over several different transactions until the funds on the card have been exhausted.