Charity EPoS System
Charity EPoS systems have come a long way from the traditional cash registers and tills that used to dominate charity retail. Our charity EPoS system is used in around one in every three charity shops in the UK and has helped many charities raise more funds as well as increase average basket values, as Commercial Director at Hospice in the Weald, Nick Farthing, explains. "With better pricing discipline this (Cybertill) has positively impacted our average basket value. For some shops it tended to be between £2.50 and £4.50, now most shops are averaging £5.50."
Charity EPoS System
Charity EPoS systems have come a long way from the traditional cash registers and tills that used to dominate charity retail. Our charity EPoS system is used in around one in every three charity shops in the UK and has helped many charities raise more funds as well as increase average basket values, as Commercial Director at Hospice in the Weald, Nick Farthing, explains. "With better pricing discipline this (Cybertill) has positively impacted our average basket value. For some shops it tended to be between £2.50 and £4.50, now most shops are averaging £5.50."

Most charities rely on volunteers to operate many aspects of their charity shops, and one such element is the till or EPoS system. Whilst volunteer demographics are varied across most charities many do have high numbers of volunteers who have not worked in a technology lead environment. And with most charity EPoS systems volunteers will have to key in a variety of information at point of sale, such as selecting the correct category on the till, decipher the handwriting on the label, enter the price and ring through the transaction.
Whereas the Cybertill EPoS system is renowned for its simplicity, volunteers do not have to input any data into the point of sale they simply scan a product's barcode and take payment. For many charities it has transformed their point of sale, as Marisa Haines, Head of Retail at Dove House Hospice explains."And from the volunteers point of view they absolutely love this (Cybertill), it is so simple for them. Now, it's like playing shops, they are in Tesco's and zapping everything"
And from the volunteers point of view they absolutely love this (Cybertill), it is so simple for them. Now, it's like playing shops, they are in Tesco's and zapping everything.
Cloud Based Technology
Cybertill's charity EPoS system is cloud based. This means that software updates and data back-ups are automated and free of charge. What's more charities don't need to invest in expensive central servers, helping keep costs low and reduce administration, as Chris Sharp, Retail Co-ordinator at Hospice in the Weald, explains. "We wanted a cloud-based system, so we did not have to manage a central server."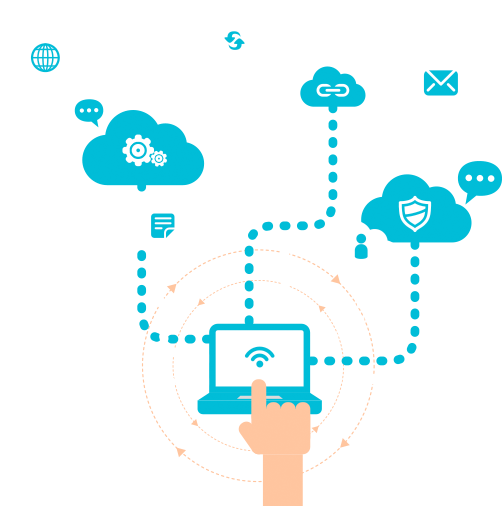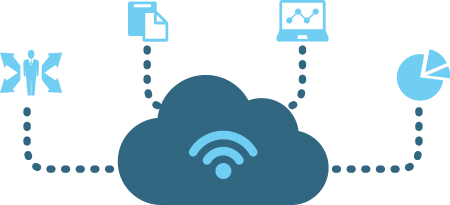 As our charity EPoS system is cloud based this means charities can access it from any location. This means the back office is a virtual head office that staff can access from any location. So if the head of retail is visiting shops they can still access the Cybertill system to see how the rest of the estate is performing, as the former Head of Retail at St Barnabas and Chestnut Tree Hospices, Colin Wakefield explains. "I access it (Cybertill) all the time even if I am on the road or away at conferences. With the new store in Brighton, I was checking the store figures morning and afternoon no matter where I was. I can look at the sales figures, especially with new shops, to check everything is ok."
Cybertill's charity EPoS system comes with a workshop module. This allows charities to track and record tasks such as PAT testing electrical items. Other charities also use it to manage their 'upcycle' work so they can see exactly how much time was dedicated to different items so they can calculate pricing.

Cybertill has an extensive CRM database that helps charities optimise their fundraising as they track donor's transactions. What's more it is incredibly easy to add donor, supporter and customer details. With a post code look up facility this automatically populates the address in the system, the volunteer only has to input the house or flat name or number. As Cybertill is cloud based this means there is a single central database, so this eradicates duplicate donor records, as all shops share the same details in real time.

It is easy to deploy Cybertill onto tablets, such as iPads. This allows charity retailers to have mobile PoS positions within their shops, but also out at events, where they can sell stock, but also use Cybertill to sign up donors and supporters to Gift Aid.

Cybertill is used by charities that specialise in furniture re-use to help manage everything from their collections and deliveries to booking into stock and managing the gift aid element. Many also then use the workshop facility to repair and 'upcycle' the furniture so they are able to charge a premium price for the goods.
Stock Control on Donated Goods
Cybertill helps charities manage stock and purchasing of bought in goods. Cybertill gives charities live stock levels of its donated items by category and all sub-categories. So charities can identify which stock lines sell best in which shops so that they replenish stores with the right categories, thus optimising sales and revenues.

Loyalty & Supporter Cards
Our Supporter Cards are proving to be phenomenally successful with charities. These cards are multi-functional and are currently used as Gift Aid Cards, Loyalty Cards (with points automatically issued and redeemed), Gift Cards and of course supporter cards with prompting for fundraising events.

Gift Aid Software
Cybertill comes with gift aid software as part of its charity EPoS system. This includes a single scan solution whereby every product has its own barcode, which contains the donor ID (if it was recorded), price and category. So at the till point volunteers simply scan the barcodes and take payment, so they are not required to key any data into the till. Charities can also submit online gift aid claims, with Cybertill, directly with HMRC.